Short sellers continue to publicly question South African equity valuations
Research firm behind Steinhoff report has a new target
Short demand for SA equities has nearly doubled in 12 months
South Africa third most shorted emerging market by percent of market cap
After releasing a devastating report on Steinhoff International Holdings NV in December, Viceroy Research returned their focus to South Africa, releasing a report accusing microfinance lender Capitec Bank Holdings Ltd of predatory lending practices to conceal its financial troubles.
At issue is whether the firm charged clients fees to reschedule existing loans to allow them to remain current on the initial loan payments. The report suggests that such tactics enabled Capitec to sail through a period of increasing defaults which have plagued competitors.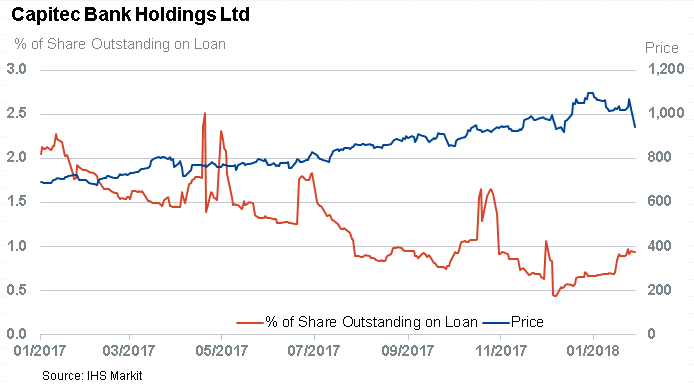 When Viceroy released the Steinhoff report on December 6th – just after the firm disclosed accounting irregularities and the resignation of the CEO – shares closed 60% lower on the day. The selling pressure continued in subsequent days, pushing the total decline in share value to 89% during the first six trading days of December. It's worth noting, however, that short interest was climbing in the months leading up to the disclosure – and while the report was credited with accelerating the decline, the catalyst was surely the disclosure by the firm.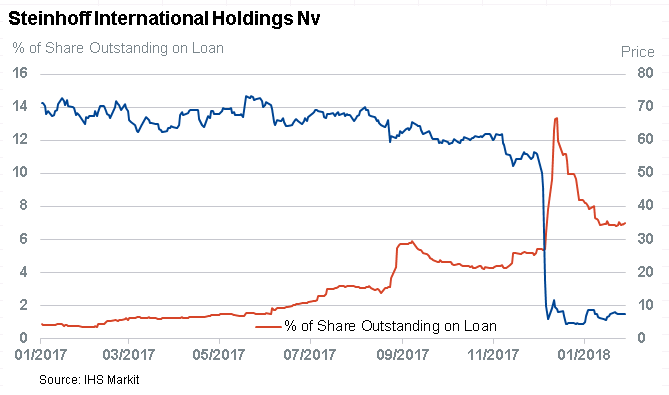 It may be a different story with Capitec, who released a point-by-point refutation of the report, and held a press conference to field questions from the press. Management's response caused the share price to rally nearly 30% from the intraday low, closing down only 2.96% on January 30th.
In addition to the refutation, management indicated its frustration with the lack of dialogue by Viceroy, and the sensationalist nature of the report. They express no concern that issues raised in the report will be substantiated.
Short sellers have taken aim at Capitec before, with demand reaching 4% of shares outstanding in the first quarter of 2016. Since then, the trend has been short covering: demand currently stands at less than 1% of outstanding shares, which represents a marginal increase since the middle of December.
While Steinhoff, and now Capitec, have dominated headlines, short sellers in South Africa have been broadly increasing positions over the past year. Short related borrow balances have nearly doubled since the start of 2017, currently just over $4bn USD.
The increased demand is not limited to the activist short targets, as the top 10 stocks only constitute 70% of the total short balance. Looking at the percentage of the total market cap which is short, South Africa is the third-most shorted emerging market – only ranking behind Hong Kong and South Korea.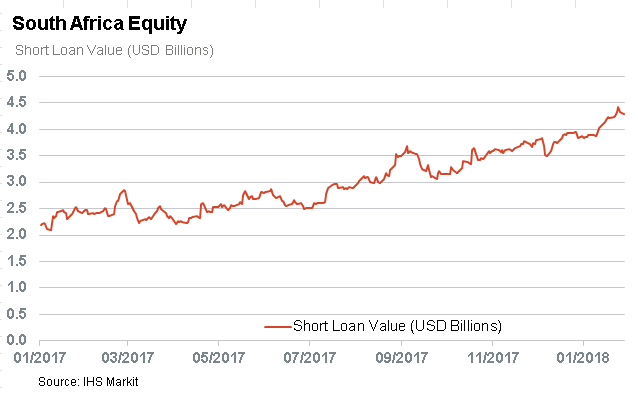 Continue reading at Markit - Securities Finance →